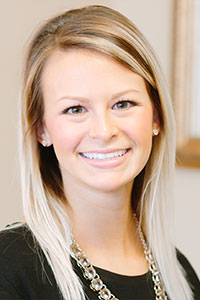 At Highland Dental, our patients, and their care, are always our top priority. But, there's no way we could provide the level of personalized dentistry our patients deserve without our team. Today, we'd like to highlight one of our stellar dental hygienists, Laurie Anne!
Laurie Anne works one-on-one with patients to treat and prevent oral disease. She is also responsible for educating patients on their oral health and methods to maintain optimum health between visits at our Liberty, MO dental office. Laurie Anne is highly qualified and is certified to administer local anesthesia and place fluoride treatments.
Laurie Anne's smile continues, even when she's not in the office. Her favorite activities include playing with her pets, trying new restaurants, attending country music concerts, and traveling!
We are so fortunate to have Laurie Anne as a part of our practice's growing family. We look forward to many years of her warm, compassionate personality filling our Liberty dental office.
Leave a Reply